A subscriber receives a UAN, or Universal Account Number, from the Employees' Provident Fund Organization (EPFO). Even when a person changes jobs, they still carry this number with them. Here's everything you need to know about UAN!
What is UAN?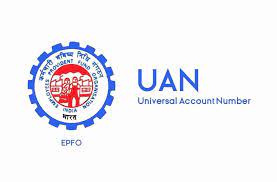 Each employee who contributes to the Employees Provident Fund receives a 12-digit unique number called a UAN. The Employee Provident Fund Organization is in charge of creating and allocating this special number (EPFO). According to instructions from the Indian government, the Ministry of Labour and Employment authenticates UAN. No matter how many times a person joins a new organization throughout the course of their career, this number stays the same.
Previously, when a person joined a new organisation, they were given a new PF account number, which made it incredibly challenging to calculate the PF. Not only this, but problems with the appraisal of overall remuneration also made it difficult to keep track of activities. UAN was developed as a solution for the same.
Benefits of UAN
Until an employee retires, the UAN remains the same.

Individuals can withdraw and transfer money using UAN without depending on their employer.

Employees can access their PF accounts freely thanks to online processing.

It guarantees simplified transactions and added security. SMS notifications are available for withdrawals and the monthly employer contribution, as they are for all other PF account activities. Additionally, users can access UAN to check their account balances. They must download the PF passbook for this purpose from the EPF website.

Employers Provident Fund and Employee Pension Scheme account balances are both instantly moved to the new account with UAN, boosting the amount at retirement.
How can you find your Universal Account Number?
Checking payslips generated by the prior employer is the simplest way to find UAN. The payslip often includes the person's Universal Account Number. You can also get in touch with the HR department of your former employer because they retain a record of UAN data.

Subscribers can access the EPFO's online to check account information, retrieve their EPF passbook, and conduct operations including money withdrawals and PF money transfers from one employer to another. By entering a few simple details on the UAN portal, one can locate UAN. You can visit the UAN portal at https://unifiedportalmem.epfindia.gov.in/.

The person must select the "Know your UAN Status" tab. It is necessary to submit the person's Aadhaar number, PAN, date of birth, mobile number, and email address. To acquire an authorization PIN on a mobile phone after completing CAPTCHA authentication, click "Get Authorization PIN."
Is UAN the same as Aadhar number?
No, UAN and Aadhar card number are two different things. Although it is now compulsory to link your UAN to your Aadhar. This is so that employers can file Employee Cum Return (ECR) challans and pay funds into your EPF account. The government mandated that UAN and Aadhaar be connected. Through a gazette notification dated April 30, 2021, the government made this announcement in accordance with section 142 of the Code on Social Security, 2020, which took effect on May 3, 2021.
How to activate Universal Account Number?
Go to the EPFO website.

Click "Our services" and then "For Employees."

Go to "Member UAN/Online Services" now.

Fill out all required fields, including UAN, Mobile Number, and PF member ID.

Fill out the captcha.

Then select "Get authorization PIN."

After clicking "I Agree," enter the OTP sent to the registered mobile number.

The login information for the portal will be provided to you.