Employees' Provident Fund objectives include enhancing social welfare and giving the Indian workers financial stability. Below we have discussed the entire process for employers on how to register for the EPF.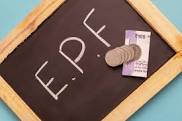 What is EPF?
The Employees' Provident Funds and Miscellaneous Provisions Act of 1952 established the Employees' Provident Fund (EPF) program. The Employees' Provident Fund Organization (EPFO), one of the leading social security schemes in the world in terms of clients and the number of financial transactions processed, is in charge of overseeing it. The program's goal is to guarantee workers' financial stability after retirement. In accordance with this system, an employee's salary is divided equally between the employer and the employee and contributed to the fund.
Who is eligible for EPF?
A company must compulsorily register with the Employees' Provident Fund Organization of India if it has more than 20 employees.

Additionally, organizations with less than 20 employees can voluntarily register for the Employees' Provident Fund.

EPF is available to all employees who get a salary.

All employees making less than Rs. 15,000 must enroll in the EPF.

Employees who make more than 15,000 rupees per year might elect to remain in the EPF program.
What documents are required for the Employees' Provident Fund?
Employers can register for EPF using both online and offline processes. But before you start the process, be aware that some documents need to be on hand. Employers must also provide the following list of documentation for PF registration, depending on the type of business:
Digital signature of the owner, partner, or director

Owner's, Partner's, or Director's Aadhar Card

PAN Card of the Owner, Partner, or Director

Returned check an entity's bank statement

Entity's PAN Card

Registrant's Office Electricity Bill (not older than 2 months)

Government-issued certificates for businesses and establishments, GST certificates, and licenses for factories
Can you open an EPF account online?
Employers have the option of registering for EPF either offline or online, with online registration now being the preferred method. One can easily open an EPF account online through EPFO's official website.
How to open an Employees' Provident Fund account?
The process for online EPF registration for the employer is as follows, once you have all the documentation needed for PF registration:
Go to the official EPFO website.

Click on Establishment Registration on the home page. Y

ou will be directed to a new page where you can get the employer registration for EPF guidance. 

Browse the User Manual After selecting "Establishment Registration," the user will be led to the Unified Shram Suvidha Portal, where they will receive a handbook with registration instructions.

After registering on this page, select Registration for EPFO-ESIC.

Pick the "Apply for New Registration" option on the following page that appears.

You will have two choices after clicking on it: Employees' State Insurance Act and Employees Provident Fund and Miscellaneous Provision Act, 1956.

Select the Submit option after selecting the best choice.

Register Digital Signature Certificate Employers who are already registered can log in using their credentials i.e. with the Universal Account Number and password. New users can sign up by entering required details, like Name, Email, and Mobile Number. This instruction manual will mention the process of Employer Registration that is to be followed by registration of DSC of the Employer. Getting DSC registered is necessary for the submission of a new application for ERF registration.

It is then necessary to produce the employer's digital signature certificate (DSC). After registration is complete, a confirmation email is sent to the registered email address

.
You can easily complete online EPF registration for employers if you follow the instructions and meet the criteria stated above. However, it is important to keep in mind that even seemingly trivial errors during the registration procedure could prevent your employees from taking advantage of the scheme and cause other legal problems.