Indian banking and financial services provider HDFC Bank Limited has its corporate office in Mumbai. As of April 2021, it was the leading private sector bank in India by assets and the tenth largest bank in the world by market capitalization.
One of the most prominent financial organizations in India is HDFC Bank. Although HDFC bank is well-known for its service, it comes at a significant cost because you need to maintain a specific balance in your account on a monthly basis. The minimum balance requirement varies according to the area, and if it is not met, a maintenance fee is charged. The moment has come to close your HDFC Bank Account if you're tired of paying non-maintenance fees. You may terminate your HDFC account in just a few easy steps, and the process of closing an account is really simple.
How can you close your HDFC account without visiting the branch?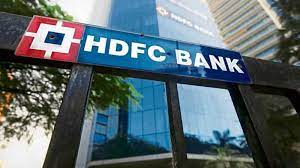 Unfortunately, you cannot shut your HDFC bank account online; nevertheless, you don't need to go to a local branch in order to do it. To close your HDFC Account online, get the account closure form from their website and visit the closest HDFC Bank branch. Also, it is always advised that you terminate your account by going to a nearby branch. However, you can send a letter or courier to the nearest or home HDFC branch if you are unable to visit the bank in person.
Does HDFC bank charge for account closing?
There won't be any fees assessed if the account is canceled within 14 days of opening or after 12 months. A fee of Rs. 500 (Rs. 300 for Senior Citizens) will be charged if the account is canceled within 15 days and 12 months after establishment.
How can you close your HDFC account?
Visit your nearby HDFC branch to quickly cancel your account offline. It is advised that you visit the neighborhood branch. Follow the steps below to terminate your account.
Firstly, make sure to remove the money left in your account before closing it. Net banking is the simplest method to go about this. Simply use NEFT, RTGS, or IMPS to shift all the money to another account. Your account should have a zero balance.

You can then visit the nearby branch and speak with the bank manager there. In addition, obtain an account closure form from the executive and complete it with your details.

Also, you might simply download the form from the convenience of your home and bring a completed copy to the bank. From the HDFC website, get the account closing form.

You can then provide the executive with the paperwork and your debit card, checkbook, and passbook. You must also bring identification since the executive could need it in specific circumstances.

Finally, a copy of the acknowledgment will subsequently be provided to you by the executive. Following this, your bank account will be terminated within 10 working days.
Eventually, call the 1800 22 1006 number if you need extra assistance with the account closing process. Your queries regarding account cancellation will be addressed by the customer service representative.
How to close an HDFC Bank account with a negative balance?
You cannot close your HDFC bank account online if it has a negative balance. You must make the account balance zero. This may be accomplished by transferring money into another account online. The account closure procedure must be completed in person at the branch, together with the account closure form.