Originally known as UTI Bank, Axis Bank Limited is an Indian banking and financial services organization with its corporate headquarters in Mumbai, Maharashtra. It offers financial services to big and small corporations, SMEs, and retail outlets. As of June 30, 2016, the promoters and the promoter group controlled 30.81% of the shares.
The majority of businesses prefer that workers open Axis Bank pay accounts. It is superior to other applications since Axis Bank provides its consumers with a number of beneficial features. There is no minimum balance requirement, rewards for every purchase, a personalized manager, excellent customer service, etc. However, for some reason, if your pay stops crediting into your account, Axis Bank will not grant you these beautiful benefits. Most individuals consider closing their accounts for this reason. Therefore, if you were looking for information on How to shut an Axis Bank account online then keep reading!
What are the charges for Axis Bank account closure?
If you terminate your account within 14 days after account opening or after one year, Axis Bank won't charge you anything. They will impose a minimum account closing fee of 500 INR if you shut your account between 14 days and a year. Nevertheless, this sum may vary depending on the sort of Axis Bank account you have. If you want more precise information, you may speak with customer service or stop by the branch.
How can you close your Axis Bank account?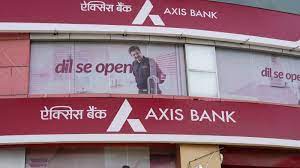 The procedures below must be followed if you have a bank account with Axis Bank and are interested in learning how to do it:
The first step is to bring any remaining balance in your current or savings account to zero. You may use an ATM to withdraw the money or even use NEFT to transfer the funds to another bank account.

You can visit the branch and get an account closure form from the bank after making all of your withdrawals. You may fill out the form after receiving it. Don't forget to bring your wallet, debit card, checkbook, and ID with you. These papers can also be copied and saved for later use.

It should be mentioned that you may also print and fill out the account closure form after downloading it from the internet. Because of this, you will save a lot of time when you visit the branch. Visit the link for the axis bank account closing form and save the pdf file to your computer.

After filling out the form, hand it to the bank executive together with the previously stated documents. The bank will often return your passbook for your records.

The usual operating procedure calls for this. You will also receive an appreciation slip from the bank representative for the account closure.

Your account will then be terminated within the following 10 working days. The bank will send you an email or SMS confirming this.
How to close an Axis Bank account with a negative balance?
If you can't keep your minimum balance, Axis Bank levies fees. The Axis bank account cannot be closed if it has a negative balance. To end your account, you must first pay the whole balance. If you wish to shut your account and have a negative balance, we suggest you spend the remaining funds as soon as you can. If you don't, your negative balance will grow each month as a result of failing to maintain the minimum needed balance.
Can you reopen your closed Axis account?
The Reserve Bank of India has given banks instructions to make sure that consumers have a hassle-free reactivation procedure. The basic procedures one has to follow to revive their account are listed below:
Send the bank a formal application. Regardless of whether the operating mode is single or joint, if it is a joint account, the application will require the signatures of all account holders.

KYC (Know Your Customer) papers will be required by banks. These will include identity documents, PAN cards, and address verification.

Banks don't impose any fees or penalties when reactivating inactive accounts. But maintaining the functionality of your account is in your best interest. You just need to do one transaction annually, whether it be offline or online.