Canara Bank is India's third largest nationalized bank. It is owned by the Government of India's Ministry of Finance. Its headquarters are in Bangalore. Ammembal Subba Rao Pai founded the bank in Mangalore in 1906, and it now has offices in London, Hong Kong, Dubai, and New York. Closing a bank account online is tough. This article will go through how to close a Canara bank account online. Few institutions may enable you to close your bank account online. Read on to know more!
What if the minimum balance is not maintained in Canara?
You will be charged Rs. 60 per day if your average monthly balance is less than Rs. 5000 (Urban/Metro Branches) or Rs. 1000 (Rural/Semi-Urban Branches).
What are the account closing charges in Canara Bank?
If an account is canceled before one year, a charge of Rs. 200 is levied. There are no fines, however, if the firm is closed within 14 days of its start.
Does Canara Bank have a zero-balance account?
The Canara Bank Basic Savings Deposit Account has the considerable advantage of having savings account with no balance. Thus, unlike other savings accounts, there is no minimum balance requirement with the Canara bank account, and there are no maintenance costs. You will also receive a complimentary debit card when a consumer creates an account.
How to block your Canara Bank account?
Please call 1800 425 0018 to get the card hotlisted/banned. In addition, notify the Branch where the card was issued so that the card can be banned. Canara Bank Debit Card may now be blocked or hot-listed by sending an SMS to 5607060 from the Card Holder's registered cellphone number, as indicated below.
How to close a Canara Bank account online?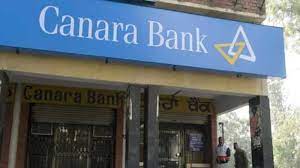 If you have a savings account with a bank and want to know how to close it, then follow these steps:
The first step in closing your bank account is to complete an Account Closure Form. You may download it from the bank's website, or you can go to your local branch.

Get the account closure form, and fill it out correctly.

After that, sign it and turn it in to the branch manager/officer-in-charge. Please keep in mind that any joint holders in your account must all sign the account closure form.

All account holders must attach a copy of their KYC papers to the account closure form, including a copy of their PAN, which also acts as their evidence of identity and residence.

Moreover, account holders may be requested to self-attest these papers as well.

You must return your Balance Cheque Leaves, Debit Card, and Passbook. Only once you have submitted all of these items can your account closure application be processed.

The banker reviews the documentation you provide. If everything checks out, you are requested to remove the money in your account and execute your account closure request.

When requested, you can withdraw cash, have the bank issue a cheque/DD in your name, or have the money moved to another account so that your account can be closed.
Hence, if you follow the instructions above, you will be able to terminate your bank account without any problems. After your account is terminated, banks often send an email or SMS to your registered email address and mobile phone.