Indian Bank is a prominent nationalized bank. It is owned by the Government of India's Ministry of Finance. It was founded in 1907 and is based in Chennai, India. Bank accounts that are no longer actively used should be closed. If you have an extra bank account that you don't need, you should close it. If you have a bank account and you're thinking of closing it then you're at the right place. This article will explain how to terminate an Indian bank account online.
Can you close your Indian Bank account online?
It is not feasible to close an Indian bank account online. If you wish to close your bank account, you must go to a nearby Indian bank office and fill out an account closing form. You may either follow the method outlined above or speak with your bank about the account closing process, and they will take you through the rest.
Are there any closing charges

?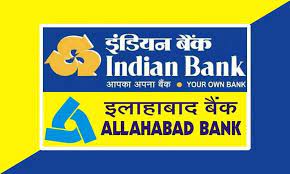 If a current account is canceled after 14 days, banks frequently levy account termination costs ranging from Rs 500 to Rs 1,000. However, keep in mind that the Reserve Bank of India (RBI) does not have any clear guidelines on closure charges. Indian Bank does not impose any fees for accounts that are closed within 14 days of establishment for any reason. If an Indian Bank Account is canceled between 15 days and one year, there is a fee of Rs 500 + GST.
How to close an Indian Bank account?
It is not difficult to close a current account with an Indian bank. It's nearly the same as canceling a savings account with a bank. To end your Indian Bank Current Account, simply follow these simple steps:
To terminate your Indian bank account, you must first complete an Indian Bank Account Closure Form. You may download it from the bank's website, or you can go to your branch.

Get the account closure form, and fill it out correctly. You must then sign it and hand it over to the branch manager/in-charge. Joint account holders must sign the account closure form if there is/are any.

Account holders must attach a copy of KYC papers to the account closure form, such as a copy of their PAN, which acts as identification verification and proof of address. Account holders may be requested to self-attest these papers as well.

You must hand over your Passbook as well as any balance cheques. In order for your account closure application to be approved, all of these things must be returned.

When the banker validates the papers you presented, you will be invited to withdraw the sum from your account. You can have the bank issue you a check or DD in your name, or you can transfer the funds to another account.
Thus, if you adhere to the steps stated above, you will be able to close your bank account without issue. Banks often send an email or SMS to your registered email address and mobile phone when your account is canceled.