An Indian public sector bank with its headquarters in Delhi, Punjab National Bank is owned by the Indian government's Ministry of Finance. The bank was established in May 1894 and is currently India's second-largest government-owned bank in terms of both network size and business volume. You've come to the right place if you have an account with this bank and want to close it for any reason. Whatever the reason, if you wish to shut your PNB account then this article will show you how.
Are there any charges for closing a Punjab National Bank account?
Yes, there are expenses involved with closing your account with the Punjab National Bank.
| | | | |
| --- | --- | --- | --- |
| Details | PNB charges for non-individuals | PNB charges for urban, semi-urban, and metro branches | Charges for rural branches, senior citizens, and pensioners |
| Closing a PNB account with recurrent deposits within a year after opening | Rs. 100 | Rs.100 | Rs.100 |
| Account closure with PNB SF within a year of account opening | Rs. 500  | Rs. 300 | Rs. 200 |
| Closing a PNB current account within a year after account opening. | Rs. 800 | Rs. 600 | Rs. 500 |
How can you close your Punjab National Bank account permanently?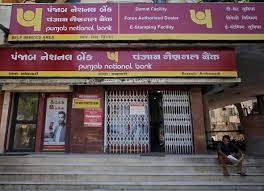 You should be aware that there is no online method to close your PNB account. One must go to your branch and adhere to the protocol. You must follow the step-by-step bank procedures following in order to shut your PNB account:
Visit your nearest PNB branch and ask for an account closing form at the assistance desk.

Sign the form at the bottom after carefully filling out the necessary details such as your name, account number, mobile number, customer identification, and the method of receiving the balance (cash, check, demand draft, or fund transfer to another PNB account or other bank account).

Keep in mind that you should use the signature you have been using on your PNB checkbook.

You must have received a passbook, a checkbook, and a debit ATM card when you opened your PNB accounts. You must submit it when you make the request to cancel your PNB account.

You must close any other PNB services you are currently using that are linked to your PNB account before requesting to delete your PNB account.

Before closing your account, make sure that it is empty. You have the choice of getting the balance amount in cash, check demand draught, fund transfer to another PNB account, or fund transfer to another bank account.

After submitting the account closure form along with your documents, your account will be closed within ten business days.
What happens if you don't maintain the minimum balance in PNB?
Punjab National Bank requires a minimum quarterly average balance of 1,000 in metro areas before you may create a savings account. A penalty of 200 Rupees every quarter is assessed by the bank if the minimum account balance (mab) is not kept in PNB.
If you close the bank account in person, the bank will give you the remaining money right away. If you terminate the account over the phone, the bank will mail you a cheque for the remaining funds. The bank may take up to a week to terminate an account after you write a letter asking that it be closed.