It is common for people to be concerned when they are requested to send money to an account number but wish to double-check the account holder's name for comfort. This becomes more difficult because not everyone understands how to retrieve the a/c holder's name from the account number. To begin, keep in mind that this option is not available to all banks. Some banks only enable you to obtain the account's owner's name. These methods are simple and straightforward, and they should just be used for informational reasons. Read on to know more!
To know the account holder, Method 1: Cash Deposit Machine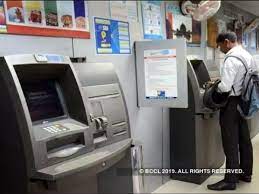 First and first, you must visit the bank of the individual whose account name you wish to locate.

You must now find the CDM (Cash Deposit Machine) within the bank.

Then, on the cash deposit machine, enter the a/c number.

The machine will now show the name of the bank account holder on the screen.
These stages, however, may differ from one bank to the next. This implies that the point at which the a/c holder's name appears on the machine's screen will differ from one bank to the next. Some banks, for example, will need you to provide your a/c number before depositing cash. The machine will then count the notes and show the a/c holder's name before completing the transaction.
Method 2: Internet Banking
With the use of online banking, you may even learn the name of the a/c holder. In order to complete this process, you must have an account with the same bank as the account person you wish to identify.
First, you must access the online banking interface. (The login procedure differs by the bank.)

Then you must select the fund transfer option.

You must now select the 'add a beneficiary.' option.

Then, on the screen, input the bank account number and IFSC code.

The name of the account holder will appear on your screen. You may instantly obtain the beneficiary's name from the bank's records.

Simply click the Cancel button to halt the procedure immediately, or you can add the payee if you choose.
Both the cash deposit machine approach and the online banking method work well. They will assist you in rapidly determining the A/C Holder's name from the account number. You should only utilize these two procedures for research reasons. These methods are not unlawful; nevertheless, be careful that fraudulent individuals may utilize them for criminal operations.